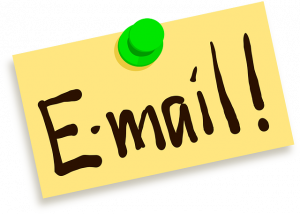 NOTE:
You might have landed here from one of the domains we manage email accounts for business. The owner of the domain has yet to point it to a website so we provide this informational landing page instead. This means that the domain is parked with us.
Want to get professional business email for your business or organisation? Read more and get professional business email from us…
What is a Business Email Address?
A professional business email address has your organisation or company name instead of the generic "gmail" or "yahoo" account, for example: john.banda@company.com
Many people may start out using generic free business email accounts without a domain name, but this is not very professional. For example: john.banda2021@gmail.com or companyname@yahoo.com.
Since anyone can create a generic email account, it becomes harder for customers and other businesses to trust such email addresses as legitimate business email accounts especially so when you are looking to do business globally beyond your own country.
Why You Need Professional Email…
Here are some outlined reasons why you need a professional email address for your business or organisation:
A custom business email address looks more professional. (increases credibility in turn)
It is also short and easy to remember for branding purposes.
A professional business email address helps you earn customer's trust as a legitimate business.
Sending emails with your own business name allows you to promote your brand with each email you send.
Ready to get your own Professional Email Accounts? – Let's Chat…